Sony A7III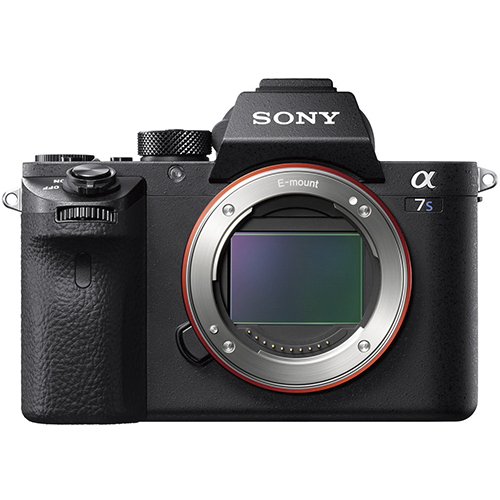 Sony A7S II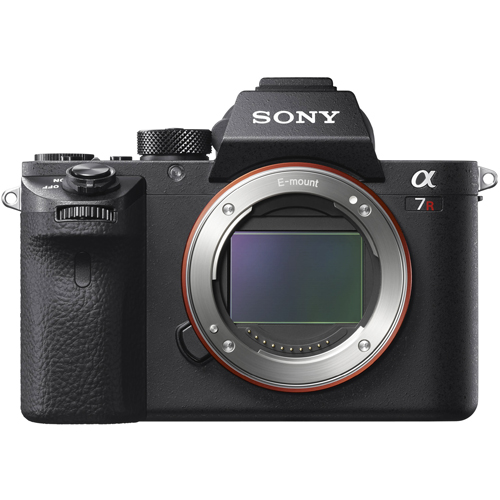 Sony A7RII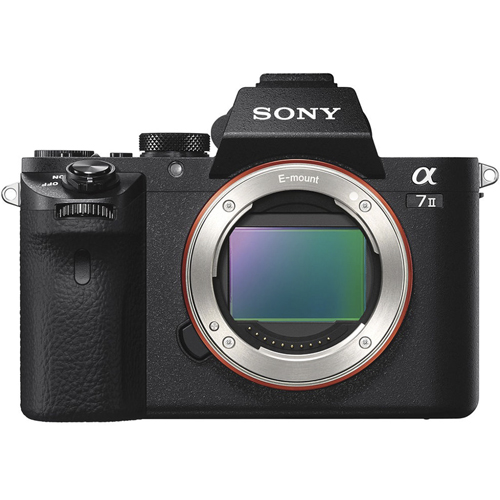 Sony A7II
Canon 6D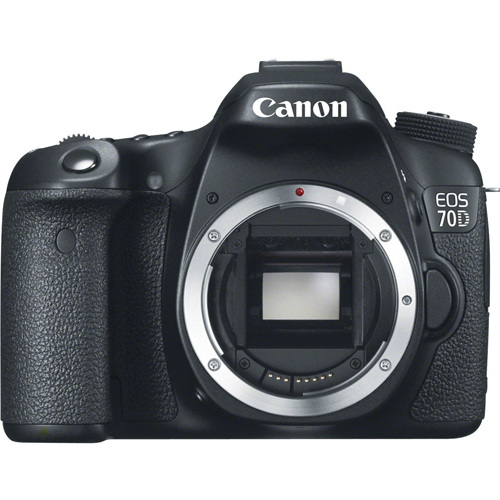 Canon 70D
Panasonic DMC GH-4
Canon A2E
Canon AE-1
GoPro Hero 5 Black
GoPro Hero 3+ Black
Sony 24-70 f/2.8 G Master
Sony 12-24mm f/4
Zeiss Batis 18mm f/2.8
Zeiss Batis 85mm f/1.8
Sony 70-200mm f/4
Sony Sonnar T* FE 55mm f/1.8
Sony Vario-Tessar T* FE 16-35mm f/4 ZA OSS
Sony Vario-Tessar T* FE 24-70mm f/4 ZA OSS
Sony 50mm f/1.8
Samyang 12mm f/2.8 Fisheye
Tamron SP 24-70mm f/2.8 Di VC USD
Canon 70-200mm f/2.8L
Canon 16-35mm f/2.8L II
Canon 100mm f/2.8L Macro
Canon 50mm f/1.4
Canon 85mm f/1.8
Canon 24mm f/3.5L I Tilt-Shift
Canon 15mm f/2.8 Fisheye
Rode Videomic Pro
Roland R-05
Tascam DR-40
Tascam DR-10L
Zoom H1
Rode Smartlav+
Azden AZEX503
Sandisk Extreme PLUS SD Card 32GB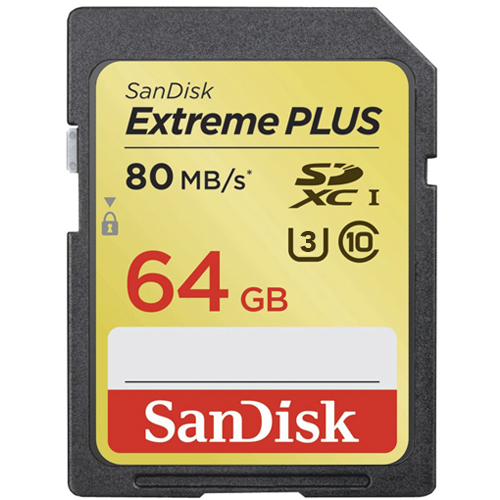 Sandisk Exreme PLUS SD Card 64GB
Sandisk Ultra SD Card 32GB
Sandisk Ultra MicroSD Card 32GB
Sandisk Extreme Micro SD 32GB
DJI Phantom 3 Professional
DJI Mavic Pro
Manfrotto 055XB PRO Tripod Legs
Manfrotto MVH500AH Fluid Head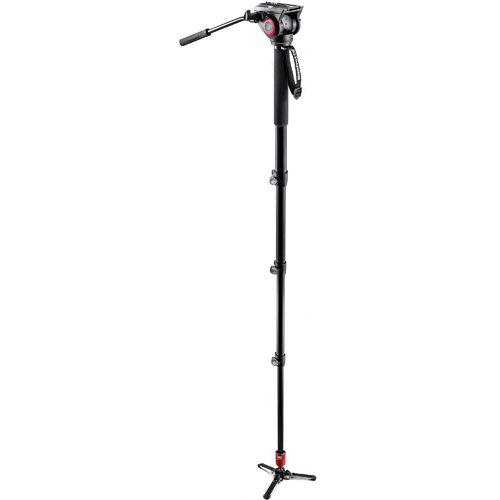 Manfrotto MVM500a Monopod with Fluid Head
Benro A48FDS4 Monopod with S4 Head
Manfrotto 492 Ball Head
Glidecam HD2000
Joby Gorillapod SLR Zoom
Konova K2 80cm Slider
Benro MoveOver 8 Carbon Fiber Slider
Manfrotto 577 Quick Release Plate System
PBL Air Cushioned Light Stands
Yongnuo YN565EX Speedlight
Yongnuo YN560-III
Yongnuo RF-603c Radio Triggers
Lowel ViP Pro-Light
Neewer CN-160 LED
Platinum MC UV Filters
Hoya HMC MC-UV Filters
B+W Circular Polarizer Slim MRC Filter
Tiffen Variable ND Filter
Fotodiox MFT to Canon Eos Adapter
Watson LP-E6N Battery
Canon LP-E6 Battery
Case Logic DCB-309 Camera Bag
Tamrac Expedition 7X Camera Bag
HPRC 2700PHA2 Hard Case
Pelican 0915 SD Card Case
Vello BG-C8 Battery Grip
Transcend RDF5K Card Reader
Apple 27" iMac
Apple 13" Macbook Pro Retina
Lacie 500Gb Rugged Drive USB 3.0
PNY 128/256GB Flash Drive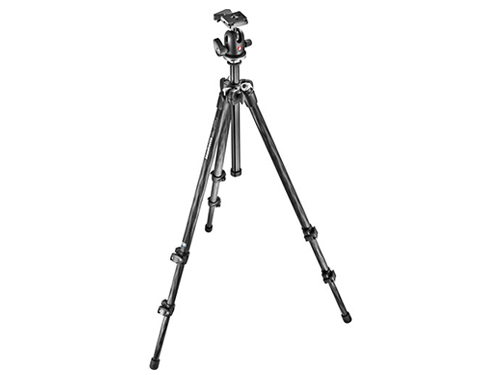 Manfrotto 294 Carbon Fiber Tripod
Giottos Rocket Blaster
Benro S6 Fluid Video Head
Sony A7III
I finally found the perfect balance between photo camera and video camera! Well…as perfect as we're going to get. The Sony A7III has pretty much the best auto focus in the game thats lifted from Sony's flagship camera (A9), it can shoot 10fps, 4k video downscaled from 6k and 1080/120p. Add that to the improved, larger battery than its predecessor along with 5 axis stabilization thats built into the body and the A7III can handle itself in pretty much ANY situation. The only feature this camera lacks is 4k/60p.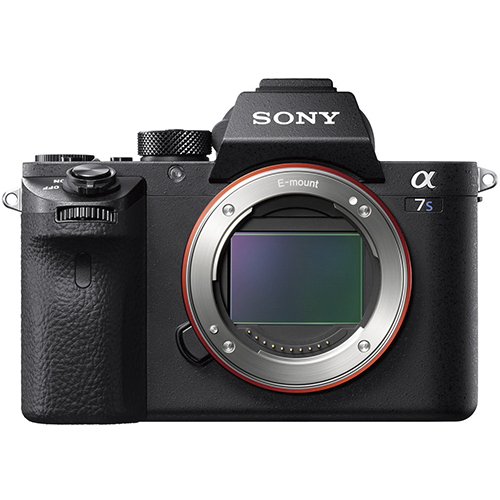 Sony A7S II
This is my new girl. For me and what I shoot, this hit almost every button that I would call my perfect camera for video under $5k. My Canon 6D was good for shooting videos, but it's a dinosaur after 2015 and I felt like I needed an upgrade. The A7S II is a full framed camera that shoots 4k, 120/1080p, has a built in 5-axis stabilizer and INSANE low light capabilities. Aside from the horrible battery life, this camera is 100% ready for 2016. Although the A7RII has better auto focus, this is my main workhorse now for video. I have a video comparing all the new Sony full framed mirrorless cameras and how the transition is from Canon. Check it out on my blog or Youtube!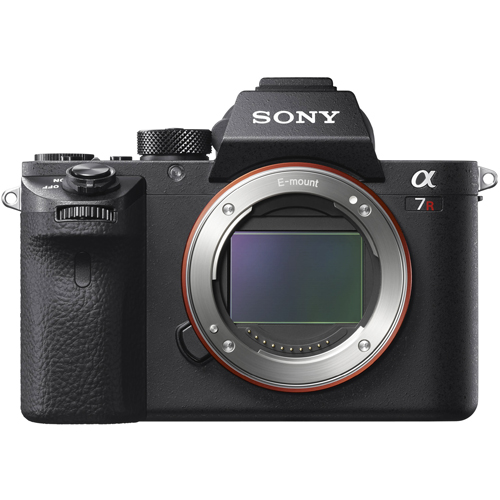 Sony A7RII
I was hooked by the quality of my Sony A7SII that I wanted the same for photo. However, this thing is a monster and both video AND photos. As far as small portable cameras, this is the best all around out today. It handles 4K video, 42mp photos, incredible auto focus, built in 5 axis stabilization, and great low light performance. If I could have one all around camera, this would be it. What more do you need? I have a video comparing all the new Sony full framed mirrorless cameras and how the transition is from Canon. Check it out on my blog or Youtube!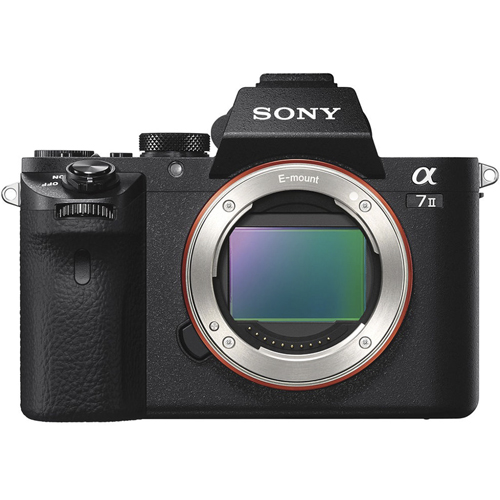 Sony A7II
The A7RII is the best all arounder camera for photo and videos, this is the baby brother to that. It's great for 1080p video and shoots very nice 24mp photos with great auto focus, even with Canon lenses. I'd say this is one of the best entry level full framed cameras out today, especially for the price. I have a video comparing all the new Sony full framed mirrorless cameras and how the transition is from Canon. Check it out on my blog or Youtube!
Canon 6D
This was my former main camera for photos and video. It's getting dated and I started using Sony mirrorless cameras for pretty much everything and I'm very satisfied so far. I've used the Canon 6D for years and it did the job just great during that time, but an update was needed.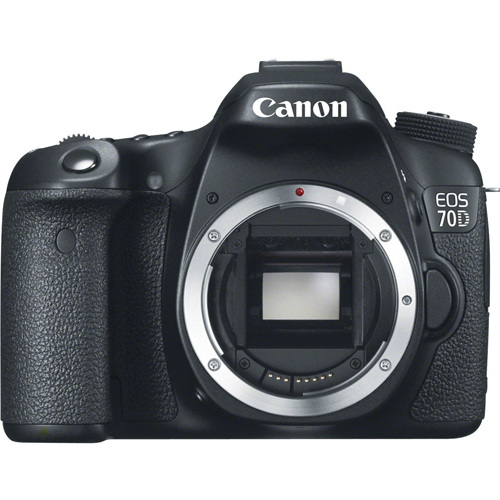 Canon 70D
This was a secondary camera for shooting weddings. It was an upgrade from the Canon T5i since it was a little better in low light. I haven't shot many photos with it but it seems pretty good especially with the new dual pixel auto focus.
Panasonic DMC GH-4
I originally got this to shoot videos in place of my Canon 6D but it didn't fulfill everything I was looking for. The image quality is amazing at 4k as well as 96/1080p, the battery life is incredible, and the menus along with the swivel/touch screen makes it very user friendly. However, the lowlight capabilities are horrible since it has a micro four thirds sensor and anything at 1600 iso or higher was pushing it. This is still an amazing little camera, especially for the price but I replaced this with the Sony A7S II.
Canon A2E
The A2E is my favorite 35mm camera that I own. Its easy to use, a great size to carry around, it takes all my EF lenses, and it doesn't make me look like a hipster when I'm walking around shooting film on the streets.
Canon AE-1
The AE-1 was one of the first 35mm film cameras I had which I sold when digital was taking over. I re-bought it a few years ago when I realized how fun it was to use. Great beginner camera, super simple to use.
GoPro Hero 5 Black
Another Gopro….there isn't much to say. It's cool that it doesn't need another case to make it waterproof like the previous models, and it has a touch screen. Aside from that, as most other GoPro cameras…..sometimes it works….sometimes it doesn't. I'm hoping the next generation of the Sony RX0 will have a few improvements to fully push it over the GoPro so I won't have to deal with it anymore.
GoPro Hero 3+ Black
Everyone should have one of these. I've had generic versions in the past for 1/3 the price, but its worth getting the real deal. Its also a perfect vacation camera since you an bring it everywhere and easily fit it in your pocket or small bag. I mainly use mine with my DJI Phantom.
Sony 24-70 f/2.8 G Master
G Master…..ooooooooo! This lens is heavy duty. I've never done any scientific tests but it's supposedly better than its Canon and Nikon competition. My old Tamron 24-70mm f/2.8 is trash compared to this thing. In my personal experience, it's nice and sharp all around and built like a proper top of the line lens.
Sony 12-24mm f/4
I'm a sucker for super wide lenses, this one is no exception. A lens like this isn't needed very often, but when it comes out you'll wonder how you ever lived without it. It's probably half the size and weight of the Canon 11-14mm f/4 and every time I see that lens, I'm happy I have this little guy instead. A bit pricey, but a nice quality piece of glass and it's hard to compare it with anything since there's no other super wide like this available for Sony.
Zeiss Batis 18mm f/2.8
If there was a beauty pageant for camera gear, this would win first place any day! Aside from this lens being incredibly sharp and perfect in every aspect, I also think it's the best looking lens ever made when mounted to any Sony A7 camera. I know that's not something you think about when purchasing a lens but it's good to know, and it's partially what sold me on buying this. On a scale from 1 to 10, I give this lens a 100!
Zeiss Batis 85mm f/1.8
Zeiss did an AMAZING job with their Batis line. They could possibly be the best lenses ever. They're all super quick and accurate when it comes to focusing, they're more sharp than a ninja sword, and they're beautiful lenses to look at. I was completely blown away after my first shoot with this lens. It was head and shoulders above everything else I had in my kit.
Sony 70-200mm f/4
I was always a f/2.8 kinda guy when it came to zooms but this one is a game changer in its own way. The size and weight of this lens compared to its f/2.8 bigger brother is reason enough to justify losing that 1 stop of light. This lens paired with a compact Sony mirrorless body with make you feel like you can put it in your back pocket. Cameras theses days, like the A7III, are so good in high ISOs that you can make up for that lack of light with ease.
Sony Sonnar T* FE 55mm f/1.8
As almost anything else Zeiss has their name on, this lens packs a punch. There is so much to love about this lens...the build quality, the super compact size, the sharpness, the quick autofocus speed, the list goes on. I never leave home without this little guy.
Sony Vario-Tessar T* FE 16-35mm f/4 ZA OSS
This become one of my favorites. I love super wide lenses for my style. To me, it's the most versatile for traveling. The build quality is super solid and it delivers great quality images.
Sony Vario-Tessar T* FE 24-70mm f/4 ZA OSS
As I mentioned a few times before, I hate the 24-70mm range but it's hard to deny the fact that it's probably the most versatile length you can have. I take this out once in a while but mostly use it for wedding videos. The build quality is super solid and it's pretty sharp all around. I just wish Sony's 24-70mm 2.8 was as small in size as this one.
Sony 50mm f/1.8
I bought this lens for my girlfriend so we could both have a nice mid-range walk around lens when we traveled. I honestly don't recommend this lens at all. It's super noisy and slow autofocus makes it almost unbearable to deal with on a regular basis. The Canon equivalent is a much better lens and I wish Sony matched them with this but it's far off.
Samyang 12mm f/2.8 Fisheye
Finding a solid fisheye is always a struggle since most companies don't make them. This was a solid buy though. It's super sharp, even wide open and like most other Rokinon/ Samyang lenses, there isn't much chromatic aberration. Great value with this guy.
Tamron SP 24-70mm f/2.8 Di VC USD
I feel like the 24-70 range is the most boring focal range, but considering I shoot a lot of weddings, I use it more than almost any other lens. The versatility of this lens grabs you by the balls and won't let go. With that being said, the quality of this lens is pretty good and VC (Vibration Control) on this lens is excellent, especially considering Canon doesn't make a 27-70 f/2.8 IS.
Canon 70-200mm f/2.8L
This was one of my first lenses when I started shooting digital, and it was my first L lens back around 2005. This was my favorite lens for a long time, and I still haven't upgraded to the newer IS (image stabalization) models.
Canon 16-35mm f/2.8L II
This is my favorite lens out of everything I own. I love wide angle photography and its great for landscapes when I'm traveling also.
Canon 100mm f/2.8L Macro
I've been shooting a lot of weddings lately, and this has become my favorite lens for that. It's cool that it's a macro, but this is one of the sharpest lenses I've ever seen, and it has IS (Image Stabilization), and on a crop sensor, its perfect for sniping candid shots. I can use this lens for almost anything. 100 is the new 50.
Canon 50mm f/1.4
I mostly use this lens for photos. It's very versatile, fast, light weight, and easy to carry around. For the price, its hard to beat.
Canon 85mm f/1.8
I rarely use this lens. I came so close to selling this, but for photo portraits, it too good. Great value.
Canon 24mm f/3.5L I Tilt-Shift
I've ALWAYS wanted a tilt shift but the problem was that it's such an expensive niche toy. I bought this mainly for aerial photography but it's just as useful and unique with regular street photography as well. Everyone should try a tilt shift in their life. This lens is the Canon 24mm tilt shift version 1, I didn't want to spend all the money on version 2 but I'm sure it's much better in sharpness. That's the only place I can see this lens lacking but you can get a good deal on this on eBay if you want to just test the waters.
Canon 15mm f/2.8 Fisheye
I use this lens almost exclusively for skating. In the 10 years that I've owned it, I've never had an urge to use it any other time.
Rode Videomic Pro
The Videomic Pro is a standard for shooting video with DSLRs. The sound is great out of this shotgun mic. However, the build quality sucks, but they just released a newer version with a much better shock mount.
Roland R-05
This recorder is great. The build quality is decent, but its pretty small and packs a ton of features. I used to mostly use this with a lav mic but since I purchased a few Tascam DR-10Ls, I mostly use these just for ambient sound or back ups.
Tascam DR-40
The DR-40 is my overall favorite audio recorder. Its inexpensive, build quality is decent, and has a ton of features. I mainly use it for all its different inputs like the dual XLR and 1/4" jacks.
Tascam DR-10L
This little guy is a game changer for wired lav mics. This recorder is super tiny and thin, it has a clip for pants/ dresses, has a limiter, and recorders simultaneously at 2 levels. All of these features were something I was looking for in one package for a long time and I'm glad Tascam delivered. I don't see why I would need to look any further from now on.
Zoom H1
This was my first audio recorder, and for the price, its a perfect entry level recorder. It's small, and will handle pretty much anything a run and gun or entry level film maker can throw at it. I used to use it exclusively for lav mics but I replaced my H1s with Tascam DR-10Ls.
Rode Smartlav+
I bought this for a recent trip around the world where I was going to require putting lav mics on people. Since I was traveling a lot, I wanted to pack as light as possible and bought this so I could just plug it into my phone instead of packing another audio recorder. Sound quality is great and I also use it with my Roland R-05 now too.
Azden AZEX503
I keep a few of these in my bag. The sound and build quality are both good. My only problem is that its a little bulky so I recommend swapping out the alligator clip and diffuser on the mic itself to smaller ones so its more descrete when its on your subjects.
Sandisk Extreme PLUS SD Card 32GB
I have a million of these. I like using 32gb cards because I feel like its just enough space to keep a good amount of data, but not too much that if it crashes I'll want to kill myself. I've never had a problem with these cards and they also work great with my Panasonic GH4 for shooting 4k. I used to use whatever memory cards I could get a hold of for a decent price but recently decided to go exclusively with Sandisk. They are excellent cards and I never had one fail on me.***Bonus tip*** every year for black friday Sandisk SD cards go on sale so that's the best time to stock up on these.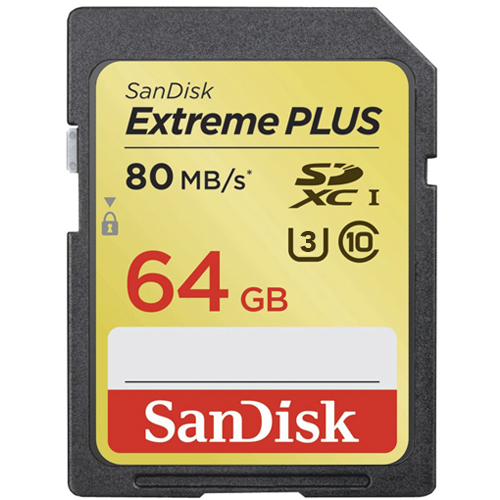 Sandisk Exreme PLUS SD Card 64GB
I use these for alI of my Sony A7 cameras since you can only shoot their codec and 4k video with class 3. I typically only like shooting with 32gb cards but if I'm shooting more 4k it's good to have the extra storage. I used to use whatever memory cards I could get a hold of for a decent price but recently decided to go exclusively with Sandisk. They are excellent cards and I never had one fail on me.***Bonus tip*** every year for black friday Sandisk SD cards go on sale so that's the best time to stock up on these.
Sandisk Ultra SD Card 32GB
I use these slightly slower 40mb/s cards for my audio recorders like the Tascam DR-40 and Roland R-05. I used to use whatever memory cards I could get a hold of for a decent price but recently decided to go exclusively with Sandisk. They are excellent cards and I never had one fail on me.***Bonus tip*** every year for black friday Sandisk SD cards go on sale so that's the best time to stock up on these.
Sandisk Ultra MicroSD Card 32GB
I use these for my Zoom H1. I used to use whatever memory cards I could get a hold of for a decent price but recently decided to go exclusively with Sandisk. They are excellent cards and I never had one fail on me.***Bonus tip*** every year for black friday Sandisk SD cards go on sale so that's the best time to stock up on these.
Sandisk Extreme Micro SD 32GB
I use these in my GoPro when I shoot 2.7k and 4k. I used to use whatever memory cards I could get a hold of for a decent price but recently decided to go exclusively with Sandisk. They are excellent cards and I never had one fail on me.***Bonus tip*** every year for black friday Sandisk SD cards go on sale so that's the best time to stock up on these.
DJI Phantom 3 Professional
I upgraded to this from the Phantom 2 and it was a huge upgrade. These things pretty much fly themselves. The quality is amazing and they're so easy to fly, I don't really see why you need any other more expensive drone on the market today. The Phantom 4 was recently released and does look like an amazing piece of kit but I have no complaints with the 3 .
DJI Mavic Pro
HOLY SHIT! This is the best gadget/tool/camera/toy ever made. The convenience of this thing being so small that it fits in my back pocket or the cupholder of my car makes it the best purchase I've made in a long long time. The quality is probably 90% as good as my Phantom 3 was, but the portability trumps all of that.
Manfrotto 055XB PRO Tripod Legs
I've had these sticks for a few years and they've held up great. I only used the horizontal pole thing a couple of times, but other than that, I don't think it was worth getting the "Pro" model. I would recommend getting the regular neck or the one with the ball joint to level your shots nice and easily.
Manfrotto MVH500AH Fluid Head
I use this head with my Manfrotto 055XB Legs. Its a nice chunky little fluid head thats perfectly smooth for anything I need it for. The tensioning knob broke from my over tightening it throughout the years, but it was an easy mend with a 60 cent wing nut from Home Depot.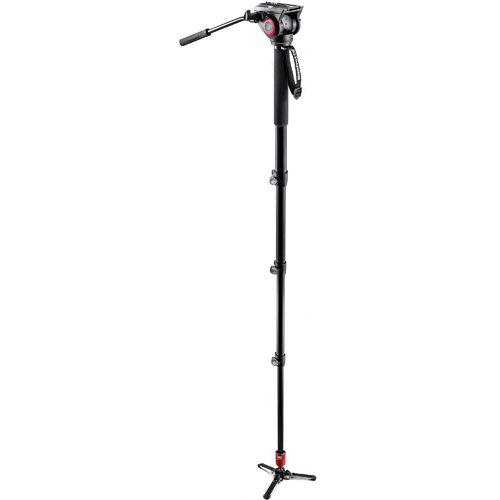 Manfrotto MVM500a Monopod with Fluid Head
This monopod is the king of monopods. It's an essential for mobile video shooters from the top of its fluid head all the way down to its feet with the ball joint. Even though I call it the king of monopods, it still has its flaws. Mine are fine, but I've seen many people with the feet broken on the bottom over time, and the ball joint makes a horribly annoying squeaking sound that I have to run under water before every use to minimize the noise.
Benro A48FDS4 Monopod with S4 Head
If the Manfrotto is the king of monopods, this is the queen. Its 95% percent as good as the Manfrotto for 70% of the price. Its a little lighter and the Manfrotto feels like its a little better quality, but if you chose this over the Manfrotto you wouldn't know the difference.
Manfrotto 492 Ball Head
This is a great head for photography, and I also use it on my slider. It's small and claims to only be tested for 4.41lbs but I've put a 5D Mark II with battery grip and 70-200 f/2.8L no problem.
Glidecam HD2000
In a world of 3 axis gimbals, this is a good starting point for video stabilization. Its a cheaper alternative to getting smooth footage, and if used properly, can achieve amazing results. I typically use this with my Canon 6D with either a 16-35mm f/2.8L or 100mm f/2.8L.
Joby Gorillapod SLR Zoom
This thing is the best! The Gorillapod is probably my favorite support item that I have. I take this thing everywhere with me. When I'm traveling and want to pack light, this can give me the same results as a full sized tripod. I've never been in a situation where I wasn't able to find something to prop this onto or get the angle I desired. I used to own an eBay version of this for years until the balls on the legs started snapping off and I bought the Joby version which I haven't had that problem with yet.
Konova K2 80cm Slider
This might be the best value slider on the market. Its pretty inexpensive, but is still silky smooth. I've used $100 sliders and I've used $2,000 sliders, trust me, the Konova gets the job done just fine. Its small and light weight so it's easy to carry around, and it also has adjustable legs so it can grip and adjust to different surfaces. The only downfall of this slider is the longevity. I guess I didn't take care of it too well and over time I've broken a couple of legs and there's quite a few dings on the rails so it's not the silkiest anymore. My recommendation is to use the included carrying case unlike I chose to do.
Benro MoveOver 8 Carbon Fiber Slider
This is a great slider at a relatively inexpensive cost. It can easily support the weight of any of my Sony mirrorless cameras and is silky smooth! It comes with tools, has plenty of adjustment options and even comes with a huge high quality carrying case which I now use for my slider, tripod, monopod and a light stand. Benro coming through correct with this one!
Manfrotto 577 Quick Release Plate System
I have these on every support system I own. They're very reliable and I have a bunch of 501PL plates on my cameras, lenses, tripod heads, monopod, glidecam, and slider so I can easily jump from one system to the next.
PBL Air Cushioned Light Stands
I got these on Amazon for pretty cheap. Theyre good quality light stands which I haven't had any problems with for the year or two I've had them.
Yongnuo YN565EX Speedlight
I bought this to have a TTL flash without spending the $500+ on the Canon version. I can honestly say that these are the best flash guns you can get, especially for the price.
Yongnuo YN560-III
After my Sunpak flashes decided to simultaneously die on me, I discovered these Canon clone flashes with great reviews at a fraction of the price of the Canon versions. I quickly bought 3 of them and I highly recommend these flashes. I've had them for a couple of years now and they haven't failed me once. The beauty of these are that they're pretty much disposable. If one falls off a lightstand and smashes, you can easily get a new one for well under $100.
Yongnuo RF-603c Radio Triggers
To go along with my Yongnuo Flashes, I also invested in their triggers as well and decided to sell my Pocket Wizards. Most of my flashes have built in receivers, but these are both tranceivers so they could be used on either end. I use them as transmitters on my camera and you can even use them as a wireless trigger for your camera which I find to be the coolest feature. I did a whole article for Skatelife.tv taking pictures of myself skating with these triggers.
Lowel ViP Pro-Light
I have a couple of these 250 watt lights and they're great lights for the price. They're tiny and have great functionality. You can mount umbrellas to them, barn doors, gels, etc. They also have a flood mode and spot mode depending on how you want to spread the light.
Neewer CN-160 LED
As far as LEDs go, I feel like this is the best deal out there. This is the Yongnuo equivalent of LEDs (Even though Yongnuo makes LEDs also, these are still cheaper) They're super inexpensive, have a dimmer knob, and can be used with AA batteries or Sony Batteries. The only flaw is that you can't change the color temperature, but it does come with gels to help with that. Like the Yongnuo flashes, these are disposable. If one falls and smashes, its only about $20 for a new one.
Platinum MC UV Filters
After I chipped the front element of my Tamron 24-70mm within the first week, I decided to put UV filters on all my lenses! I don't believe in getting the cheapest filters you can buy since it'll affect the image quality of your lens, but I found these filters at Best Buy so they're easy to get and as far as multi coated filters so, they're good quality for the price.
Hoya HMC MC-UV Filters
I use the Platinum MC UV filters on almost all my lenses, but they only make them up to 77mm. So for my 82mm lenses, I use these Hoya multi coated UV filters. They're slim enough to where I don't see any vignetting on my Canon 16-35mm Lens. My only problem with these is that they're tough to clean with just a lens cloth, you really need to get in there.
B+W Circular Polarizer Slim MRC Filter
I decided to splurge on a B+W filter and it's def worth the money. As soon as you pick up a B+W filter you can tell its quality. I use this filter for almost anything I shoot outdoors with a sky in the shot. I mainly use it on my Canon 16-35mm and it works perfect on that lens with no vignetting.
Tiffen Variable ND Filter
This is a necessity for shooting video outdoors with DSLRs. After doing some research, I found that this was the best filter without spending hundreds. I love this filter, I recommend it to everyone.
Fotodiox MFT to Canon Eos Adapter
I need to be able to use my Canon EF lenses on my Panasonic GH4, and this was the most reasonable way of doing it for me. I don't feel like spending all the money on a Metabones Speedbooster, but this adapter lets me use all my lenses and even though theres no electronic connection between the lens and camera, it has a manual iris dial so I can at least control the amount of light coming in and the depth of field. The only flaw to this adapter is that it doesn't support the image stabalization on lenses.
Watson LP-E6N Battery
As an alternative to Canons expensive LP-E6 batteries, I bought a bunch of these from B&H. They're much better than the cheap chinese batteries you get on eBay and Amazon, I've had terrible experiences with those. These batteries hold up 90-95% as good as the Canon ones and are half the price.
Canon LP-E6 Battery
I only have 1 of these to use with my Canon 6D, the rest are Watsons. Check out what I had to say about those and it'll explain why I only have 1 of these Canon batteries.
Case Logic DCB-309 Camera Bag
I got this bag for traveling. Its a nice decent size, holds just enough stuff I want to bring while traveling (camera body, a few lenses, gopro, some accessories, 15" laptop). My only complaint is that the velcro dividers inside the compartments are a little flimsy and unless you have the bag fully packed out, stuff seems to get loose and move around a lot. Theres probably a better alternative to a bag this size out there, you I just haven't done the research yet.
Tamrac Expedition 7X Camera Bag
Before this bag, I had its smaller brother the Expedition 5x, until I had too much gear and needed to upgrade. I've had this bag for almost as long as I can remember, carried it around the world while being packed out and it holds up to the toughest handling. I can honestly picture not ever needing to get another bag again.
HPRC 2700PHA2 Hard Case
I use this to carry around my DJI Phantom and it works great. It has plenty of padding and space for extra batteries, iPad, extra wires and cables.
Pelican 0915 SD Card Case
This case is great. It's shock proof, water proof and holds up to 12 SD/Micro SD cards, so it should be good to hold all your cards for a days shoot.
Vello BG-C8 Battery Grip
The price of Canon's battery grips went up tremendously the past few years. Luckily Vello still makes quality products at a reasonable price. Its almost 1/3 the price of the Canon version, and these is almost no reason to choose that over this one.
Transcend RDF5K Card Reader
For $7, you can't go wrong with this. I have a few of these in my bag and at home when ever I need to dump my cards I always have one close by. It's USB 3.0,I've tested it, and it's just as fast as anything else.
Apple 27" iMac
I have this thing maxed out with a 3.5Ghz i7 processor, 32gb of ram, a 1TB SSD. and its a beast. This is my main work horse for everything I do. I sold my Magic Mouse and bought the Magic Trackpad instead. If you're getting one of these, get the trackpad, learn from my mistake and don't waste your time with a mouse. You get so many more gestures out of the trackpad.
Apple 13" Macbook Pro Retina
I almost have this one maxed out with a 3.1Ghz i7 Processor, 16gb of ram and 256gb flash storage. I bought this mainly to travel and to bring on location to shoots. I had 2 15" Macbook pros prior to this and decided to go with the 13" to make it easier to carry around. The new ones are so small and light though, I couldn't imagine a 15" being much heavier.
Lacie 500Gb Rugged Drive USB 3.0
I use this to back up on location. The ruggedness of this drive makes me more confident if it were to be dropped or smacked around while being trasnported on a hectic shoot.
PNY 128/256GB Flash Drive
This is the best thing I've discovered in a while. They're super cheap and have a ton of storage. I bring this when I travel sometimes as a backup or a backup to the backup. It takes up nearly no space in your bag so its easy to bring with you anywhere. I straight up stored 3 weeks worth of 4K footage and made a 20 minute video off it. Its thats reliable.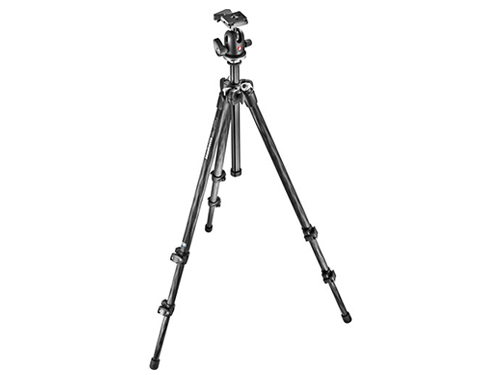 Manfrotto 294 Carbon Fiber Tripod
I was looking for a more lightweight but still full sized tripod and this seems to do the job well. The legs are a bit skinny and could be a bit flimsy when doing a lot of movement but as far as holding a DSLR with a 70-200mm f/2.8, it works great. I got this for a crazy deal on B&H when it was going out of stock so it isn't available new anymore but it's replaced by the MK290XTC3.
Giottos Rocket Blaster
Every single photographer should have one of these in their bags. I blast the dust off all my sensors before every shoot, but aside from that, I use it on location as well whenever I notice a dust spot on my image, this guy gets rid of it 99% of the time.
Benro S6 Fluid Video Head
I use this with my Manfrotto 294 sticks and they work great together. This is a medium sized fluid head and I prefer it over the Manfrotto equivalent since its a bit more solid and has more adjustment options to make your movements as smooth as possible.
1
2
3
4
5
6
7
8
9
10
11
12
13
14
15
16
17
18
19
20
21
22
23
24
25
26
27
28
29
30
31
32
33
34
35
36
37
38
39
40
41
42
43
44
45
46
47
48
49
50
51
52
53
54
55
56
57
58
59
60
61
62
63
64
65
66
67
68
69
70
71
72
73
74
75
76
77
78
79
·
·
·
·
·
·
·
·
·
·
·
·
·
·
·
·
·
·
·
·
·
·
·
·
·
·
·
·
·
·
·
·
·
·
·
·
·
·
·
·
·
·
·
·
·
·
·
·
·
·
·
·
·
·
·
·
·
·
·
·
·
·
·
·
·
·
·
·
·
·
·
·
·
·
·
·
·
·
·